The Future of Branding: The top 3 things marketers need to know about the Voice AI revolution
14th September 2018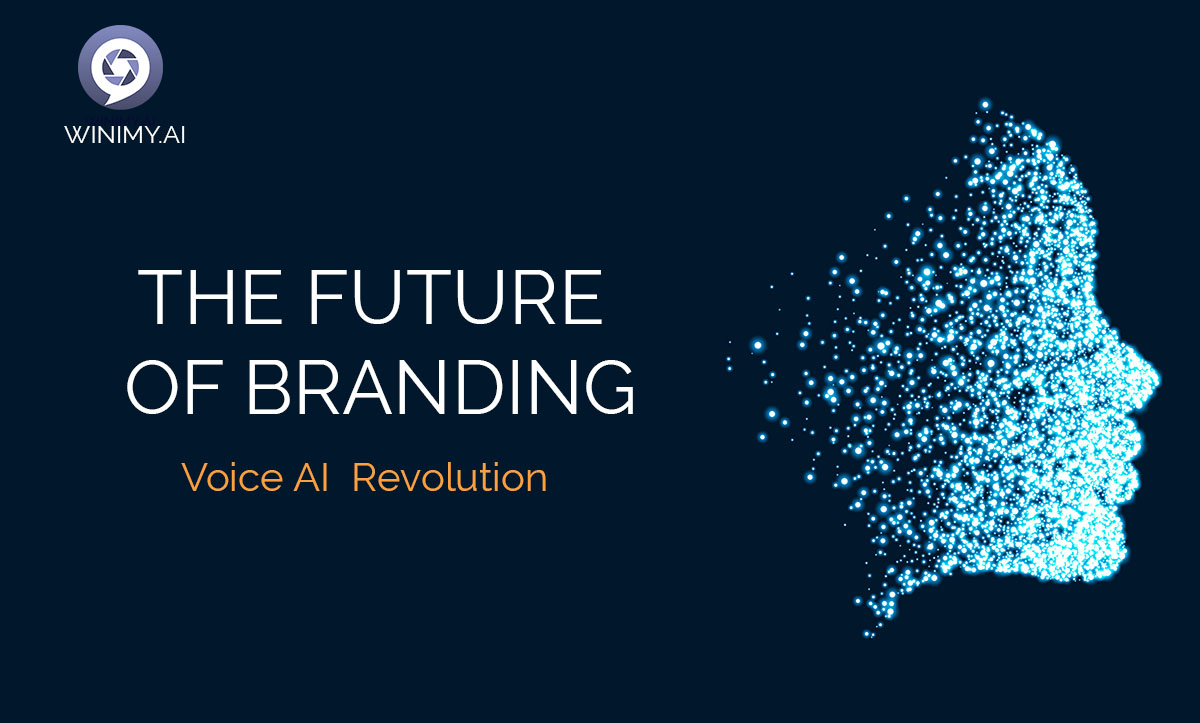 "Artificial Intelligence is the future and the future is here." – Dave Waters
The year 2018 has seen a huge leap in technology, with the advent of AI-based voice-first technology. It has changed the way consumer and businesses interact, search and shop for products and services.There is a huge increase in the sale of virtual assistants like Alexa, Echo apart from Google and Apple's voice-enabled Internet of Things (IoT) to name a few. There are estimated around 50 million Echo devices in use.

The research firm Canalys predicts that 56.3 million smart speakers will be sold in 2018 worldwide. The U.S. smart speaker sales in 2018 are expected to account for 68.2% of the total while purchases in China will be the next largest market at 7.8%.  
With Amazon and Google having sold 27 million voice devices in the U.S. alone, the numbers are expected to rise dramatically as predictive retail becomes a reality.
The Growth of Voice Control Technology
Voice interaction is slowly making inroads and its impact will be huge. Marketers are quickly realizing how important it is for them to focus on using this technology – particularly consumer brands. As we look around, the main use of voice assistants today is shopping.
Once plugged in, these devices are voice controlled and their operation is entirely hands-free. Simple to use, as it is voice-activated, there is no learning curve. For example, while working you can ask Alexa to play music for you, switch on the AC or lights, add a virtual shopping list, or reorder products. The image below depicts the growing adoption of voice AI in global smartphone users, this shows that using voice as a means for search, entertainment and information is becoming an inalienable habit among millions of people in the world
Voice AI Makes Brand Marketing More Immersive
"22% of voice assistant owners reported that they shop using voice commands (e.g., re-orders, shopping lists)," says Adobe.

With voice-activated shopping slowly gaining momentum, building customer loyalty while selling will be a bigger challenge. Brands are wondering how to bring conversational interfaces to the existing products and voice to their product experiences.
Here are the 3 areas that will be impacted the most by Voice AI for successful branding:
Reliable Customer Service – The customer of today expects answers in real time and making them wait is hazardous to a brand's health whether weekends, at night, or during the odd hours of day. To keep their customer's loyalty and to stay ahead in this competitive environment, brands need to provide a reliable and effective customer experience. That's where Voice AI can be of immense help. AI Chatbots that are built with NLP and Machine learning have cognitive capabilities and can provide the best and consistent information to clients to solve their problems, 24/7.

Brand Visibility – Brand visibility is important to influence the decision-making of a customer. Shoppers mainly rely on buying brands that they have used before (you see around your house) or the brands that come readily to mind. Voice makes it easier for customers to search and order for a product. Marketers will need to keep these factors in mind while building their brand strategy.
Moreover, to optimize the brand visibility, brands need to make product review and user feedback more easy and engaging. Leaving a feedback or review about a product just bought is much easier in a voice-based interaction.
Brand Communication – Brands generally build a campaign to emotionally connect with customers, for long-term growth and resonance. With Voice, brand campaigns have a deeper impact and employ their senses more impressively hence need to be short and ones that can lead to immediate buying. They have to be more visual and emotional to build a positive brand association. It will be important for the physical presence of the brand in their lives' in the form of promotional items, packaging, and more.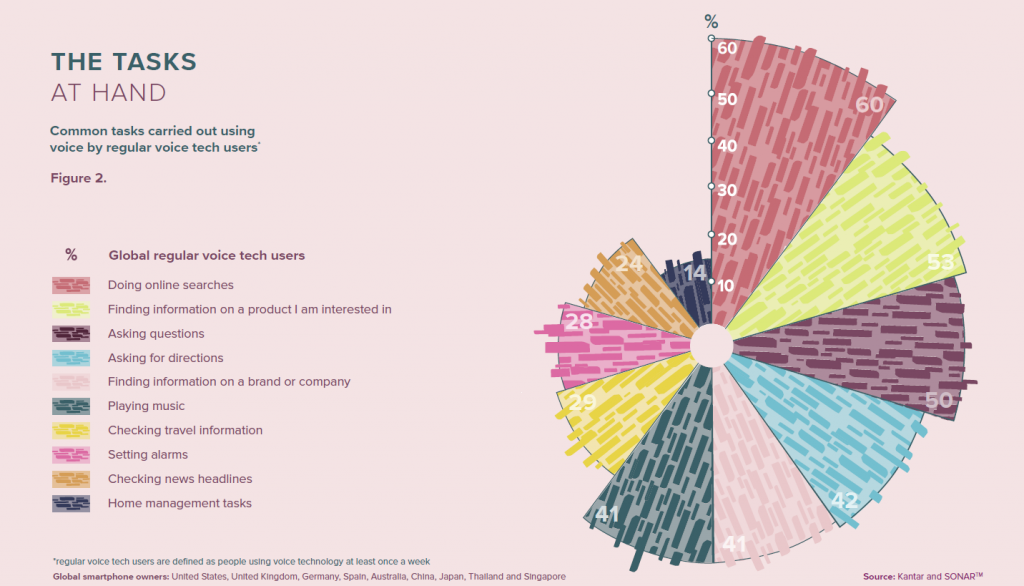 The image above shows how the actions carried out by Voice AI has shifted slowly from just searches and news to finding information about products. Voice AI is still in its nascent stage but it is expected to grow manifold in the coming years. The future of shopping  and the cultural shift in how millennials and generation Z view brands and make purchase decisions is going to make Voice AI a bandwagon that marketers will have to get on fast to increase their brand value and visibility. Targeting with this medium will have to be highly personalized for brands to succeed.

What are your thoughts on Voice-activated AI and its effects on brands ? Get in touch with your thoughts or questions at [email protected] or through our LinkedIn.
Recent Posts
With over 1.6 billion users, WhatsApp has bridged a gap between customers and businesses. Businesses can now deliver to the customers what they love the most- convenience and speed. These …

Read More »