Winimy's Alexa-based Voice AI Wooed the Audience
05th April 2018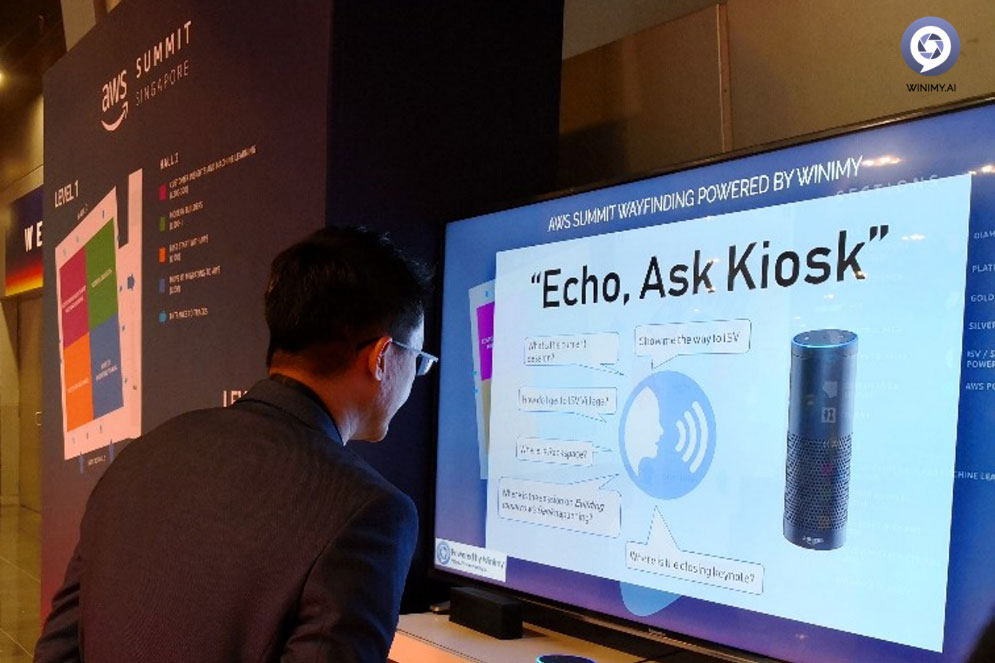 World's First Voice AI Wayfinding & Digital Concierge Wooed the Audience
At AWS Summit Singapore 2018, Winimy.ai built an Amazon Alexa Voice AI solution delivering concierge & wayfinding for all the event attendees. We brought together multiple technologies – voice, natural language processing (NLP), real-time context-aware AI response engine, and Game Development frameworks (for graphical wayfinding interface) to build an integrated experience where AWS Summit visitors could enquire about specific sessions or exhibition booth, get time-relevant information, and easy visual directions; this was an inspiration drawn from Amazon's culture and Jeff Bezos' philosophy. The technology (especially voice AI) is still in nascent stage. The setting was crowded, noisy and the users were non-familiar with the way to engage with these new devices (like Amazon Alexa) in such context.
Winimy @ AWS video:
The response?
Overwhelmingly positive feedback from the event attendees – for the novelty, design & game-style implementation of wayfinding. Visitors (mostly from tech/developer background) were appreciative the intricacies & complexity of the overall solution, as well as the environment it was deployed in.
Video testimonial:
How can this be applicable to your industry?  How can you WOW customers & deliver repeatable behaviour (stickiness) in customer engagement?
We're happy to discuss further with you at [email protected]