The next frontier of business: Why every business needs a VOICE.
22nd November 2018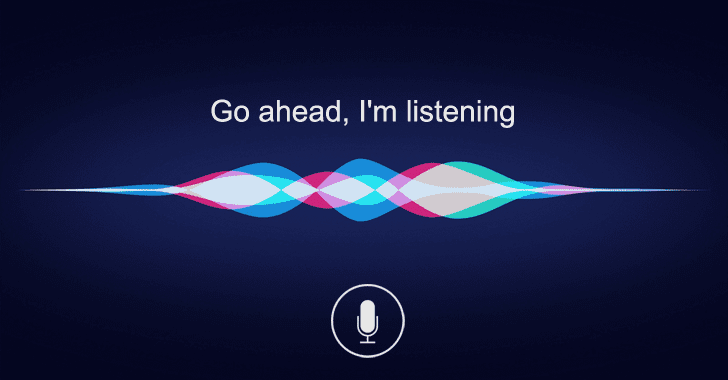 Successful companies evolve, innovate and change how business is run because it is essential to their growth and expansion. In recent years, there has been an exponential growth and integration of voice and artificial intelligence together with automation, machine learning, neural networks and blockchain technologies. Those who don't make bold risks and invest in these technologies would certainly fall behind from their competitors.
One particular sector that is expected to make a tremendous impact, not only on tech startups but also on small businesses and large corporations alike, is the incorporation of voice-based artificial intelligence in all aspects of business processes like marketing, customer service, management and even manufacturing. The widespread use of this technology would mean that business productivity and efficiency would go up as repetitive and mundane tasks are automated with computer systems doing most of the work. Amazon's Alexa, Google Assistant, Microsoft's Cortana, Apple's Siri and Samsung's Bixby have changed the way we communicate and interact. The technology utilizes two key processes: 
natural language processing (NLP)

– allows AI-based platforms to analyze and understand human speech and writing; and

natural language generation (NLG) – a computer process that generates natural language text and speech from pre-defined and even acquired data through data mining.
The Voice AI Origin Story
Industry experts believe that voice AI has emerged as a business-changing trend as AI-based platforms not only gives voice to businesses but also improve customer and machine-voice interaction. Apoorv Saxena, Google's product manager for cloud AI and AI research, said that such interaction is "the next level of technological difficulty" for NLG. "Businesses have a lot of inquiries they are not able to answer because someone can't take the call, but if you have a chatbot to do it that helps scale small to medium-sized business and improve productivity," Mr Saxena added.
The great leap from NLP to NLG has made it easier for businesses to convert collected data into intelligible, understandable and actionable insights based on certain rules and parameters thereby producing output that appear as though made by humans. It is expected that voice AI will be able to recognize the subtle changes in the way we talk and how we deliver it so that the voice AI can adjust its tone accordingly thereby freeing up human staff from crucial value judgement and complex tasks.
Why do businesses need a "Voice"?
As personal voice assistants become more ubiquitous at home, businesses should start investing in the development of their particular 'voice' in the rapidly crowded market. It is crucial that they effectively utilize these personal voice assistants by developing an AI that learns what message it should address while responding to as many relevant customer queries as possible.
Here is how the rise in voice assistant and voice AI is impacting search behaviour patterns and trends.
50% of all searches will be voice searches by 2020 (source: comScore)
13% of all households in the United States owned a smart speaker in 2017. That number is predicted to rise to 55% by 2022 (source OC&C Strategy Consultants.)
Now consumers have come to expect a certain level of automation and personalization in all their interactions with the product/brand
According to Gartner, the global market for smart speakers is expected to grow to $2 billion by 2020
"Businesses are faced with a similar choice which they did, decades ago with the advancement of the internet, Voice is the way forward for reaching and engaging customers. Companies need to decide how they can own this new domain before their competitors do"
Voice search > text search
The 2017 Narvar Consumer Report revealed that 29% of online shoppers in the US used a voice-controlled interface while 41% plan to do so. Furthermore, 70% of smart home device owners already shop by voice. Although voice search only accounted for 20% of all mobile search according to the Internet Trends 2017 report, it is expected that more people will move towards voice search since it is easier to ask a question than typing on a screen.
According to a Gartner report, 30% of searches will be done without a screen by 2020 which confirmed Google's figure that 20% of their searches are now done on voice. In Edgar Dale's Cone of Experience, we only remember 10% of what we read and 50% of what we hear. In the future, voice AI will become more ubiquitous than traditional text AI because the former is much more efficient.
Need for a new marketing strategy?
In a new voice-dominated ecosystem, businesses will have to work double time in order to make it easier for customers to search and shop. Providing voice content to every query should be more informative than salesy. Since we speak in full sentences, it is essential for businesses to use long-tailed keywords and mimic natural speech patterns.
 Voice AI is still at a nascent stage and marketing professionals are only getting a brief glimpse of things to come. For the purposes of a first mover advantage and differentiation,  this is the time for brands to make a foray into this bandwagon, To stay ahead, marketers need to start experimenting with this technology for their brand to transition seamlessly when the voice revolution takes over.
 Finally, it is crucial to use personalized marketing and predictive searches to make voice search more efficient. 
Know more about voice technology solutions at Winimy and how it can change the way you do business. Get in touch with us at [email protected]. We help you build the VOICE of your brand.