7 Tips To Retaining Your Shoppers
09th May 2018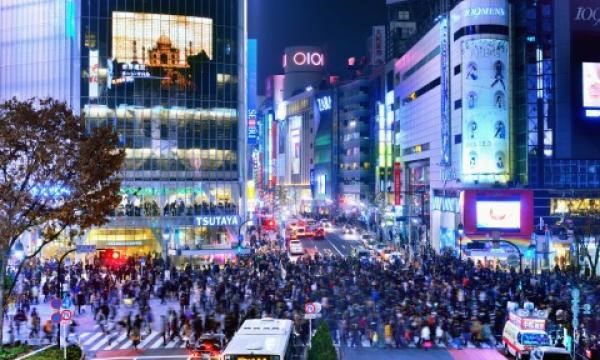 (Source: Singapore Business Review)
The retail marketplace is changing fast, becoming more competitive. You are always looking for ways to increase sales and improve the bottom-line, spending hundreds of dollars on promotions, advertisements, and campaigns trying to lure new customers.
However, acquiring new customers is becoming tougher and costlier by the day. To stay ahead of the curve, you need to focus on customer retention. It is a lot cheaper to retain an existing customer than to acquire a new one.
"A 5% increase in customer retention can increase a company's profitability by 75%" – Bain & Company
To retain a customer, create a relevant customer retention strategy with campaigns based on customer feedback. If you are wondering how to do that, here are my 7 tips for customer retention:
1. Focus on Customer Experience:
The future of retail is exceptional customer experiences. A great customer experience can make your customer stay and also talk about it with their friends and colleagues.
You need to make your customers feel important by making every touchpoint including physical and digital frictionless – replicate and reiterate your commitment to the customer. Customers remember the experiences they had at both online and offline, rather than the product or its price.
2. Maintain an Online Presence
The proliferation of digital marketplace and choice of plenty has empowered customers. A customer today wants a seamless interaction and experience on all channels. To ensure this, you need to be there where your customers are – online. With extensive use of social media and mobile app, you can reach thousands of target customers that you would otherwise miss. You have to continuously update your online store, mobile app and social media pages with the latest promotions, discounts and more. Having a digital smart concierge which is powered by AI that attends to your customers 24/7 will also delight your customers and help build a loyal following.
3. Create a Loyalty Program
Loyalty programs are a commitment made by the store to offer a curated or customized shopping experience. The more the customers shop, the more points they earn. These points can be redeemed on their next purchase. Moreover, loyalty points can earn them exclusive benefits, privileges and exclusive offers. Programs such as giving them a special preview before the sale, exclusive offers and deals, smart directory and recommendation based on their purchase record can help with the retention effort.
4. Offer Promotions
Sales, discounts, offers – all hold an attraction for customers. In addition, any further discounts on a debit, credit card or a promotional gift card can attract the customers. The benefit is twofold: the promotion boosts sales and the gift card brings customers back to make another purchase.
5. Listen to the Customer Complaints
Customer satisfaction is the key to shopper retention. If a customer is unhappy, you may lose him. But, if you address his grievance, you will have a loyal customer.
6. Leverage the Employee
Well-trained and knowledgeable staff can go the extra mile to deliver great customer service. The employees should have excellent listening skills, be friendly with an energetic personality. Customers are more likely to come to your store if they feel the staff is pleasant and able to help them.
7. Continuous Communication
The conversation has to go on after a sale is made. It is important to send personal communications e.g. an email newsletter or text message, to stay in contact. Send along coupons and offers, giving them a reason to want to come back.
AI is Igniting a New Wave in Retail
Going forward, artificial intelligence (AI) will change the way retail business works giving utmost importance to customer retention, streamline processes and make shopping fun for customers. We'll share with you more on how AI can offer a seamless synergistic experience in next post.