5 Ways to Drive Footfall to Malls
25th April 2018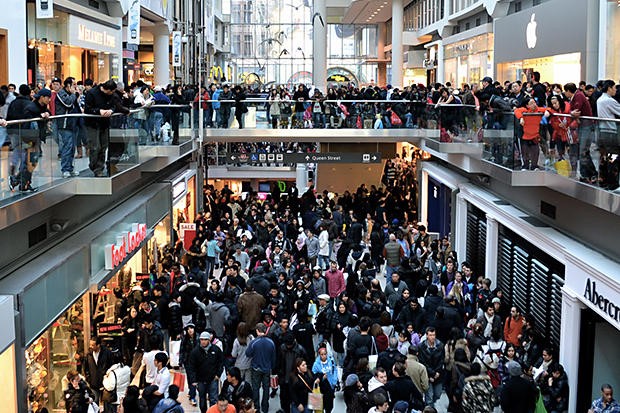 (Source: Networkworld)
In the era of Industry 4.0, where artificial intelligence (AI) and other technological advances make the world ever more connected, distribution channel of goods are also getting ever more versatile. AI software solutions and algorithms targeting customers and placing ads to those who deem them relevant, help shoppers navigate through all the clutter inside malls.
Here are the 5 simple tips and principles that will significantly improve your mall businesses.
1. Focus on existing customers
Establishing a new customer can cost several times more than satisfying and retaining the existing one. "
"The average company loses between 10% and 30% of its customers each year." – The Brevet Group
For most companies, sales to new customers are at the forefront, while much less attention is paid to existing customers. However, in difficult times, the buyer will always turn to an already proven product or service from a trusted seller. The building and maintaining of customer relations are essential.
Keep communicating and engaging with your customers through loyalty programs – be it through coupons, exclusive discounts, points, newsletters, or catalogues are good reminder for customers to keep coming back to you.
2. Be a part of the community
Get to know sports or social events in a community near your mall area and support such activities by sponsoring a children's football team, charity party, youth festivals and alike. This way you show that you are an important part of this community, and at the same time, you have succeeded in promoting yourself attracting new customers into your mall and increase retail footfall.
3. Be your customer's friend, consultant, and motivator
The best attitude you can have towards the customer is to position yourself as his consultant, someone with the task of helping and competent problem-solving skills, someone who will provide the base for further decisions, someone who will reliably protect the interests of the customer. Approaching the problems of your customers as they were your own problems provides you with a relationship that is far more than a business – it fosters trust and loyalty. Rewarding is always a welcomed strategy. Give the shoppers reasons to return, be it via loyalty program, with a gift or a small sight of attention – customers are always satisfied when they get more than expected. Happy customer is a return customer.
4. Feedback – key to success
The best way to check the quality of your services is to ask your customers. Getting customer feedback, having a short survey on your website, or an informal talk with the customers can glean some insights for better customer experience and continuous improvement. Bring your customers into evaluation process provides you with the hints of what are the values customers appreciate and expect. This helps you in gauging the best tenant and merchandise mix that your customers prefer and eventually increase footfall in malls.
5. Integrate artificial intelligence (AI) technology
"By 2020, 85 percent of customer interactions in retail will be managed by artificial intelligence." – Gartner
You can start by engaging with your customers via AI-powered persona chatbot which acts as a virtual shopping assistant or e-concierge that is backed by human concierge at the backend. The AI-powered chatbot can answer to repetitive and common inquiries 24/7 or escalate complex inquiries to the human concierge. It learns the customer behaviour and preference through chat for more personalised interaction. Customers not only get to enjoy personalised product recommendations, but personalised offers and assistants based on their past search and shopping history. At the backend, you can glean real-time analysis on the popular merchandise or store search from the customers for future mall planning.
In this ever-evolving market alongside the onslaught of e-commerce, it is crucial to listen, communicate and engage with your customers across all online and offline touchpoints to understand your customers. Through finding out your customers' wants and desires, as well as purchasing behaviour and journey, you can strategize better to drive footfall to malls and increase retail sales.
If you wish to communicate and engage your customers across all customer touchpoints with AI integration, just drop me a line at [email protected]. I would be happy to discuss further with you on how AI can help in engaging and bringing your customers closer to you.