Come explore the magnificent of Batam with us!
A handy guide to the must-go places in Batam.
Themepark
Looking to relive your childhood on top of a floating, bouncy castle? Then come on over to Sea Forest Adventure, a special themed waterpark, with 4 sections to explore -- Glamp Camp, Rain Forest, Water World, and Gathering Facility. Suitable for both families with kids and singles!
Sea Forest Adventure
Address: Jl. Hang Lekiu, Nongsa – Batam, Riau, Indonesia 29465 Telephone: 0819-9118-4251
Getting there: After you reach Sea Forest Adventure, there are 3 ways to get to the waterpark.
1) By boat – 5 minutes,
2) By buggy – 10 minutes,
3) By foot – walk along the hill on the right side of the beach – 15 minutes.
Entrance fee: USD 2.60 per person (around Rp. 35,000) and tickets to Water World costs USD 5.60 per person for 30 minutes (around Rp. 75,000).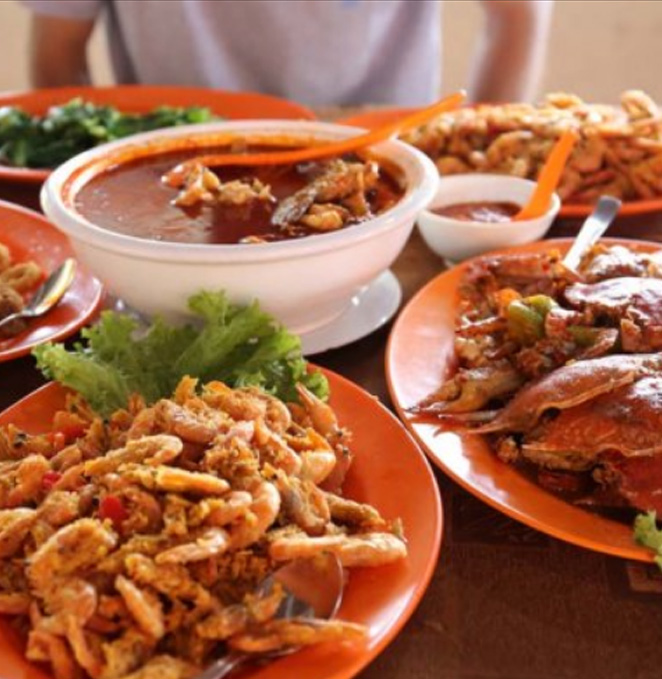 Food
Batam is a paradise for its amazing seafood selection. Satiate your seafood cravings with quality and inexpensive seafood, cooked to your liking
The most popular seafood restaurants include the Barelang Seafood Restaurant that offers delicious seafood with a splendid view of the Barelang bridge. You are given the choice to select your own seafood and have it cooked the way you like!
If you are at a lost at the selection, chill crab is a good start! Followed by black pepper crab, golden fried calamari, juicy prawns and freshly caught lobsters
The Barelang Seafood Restaurant Address: Jalan Trans Barelang City, Tembesi, Sagulung, Kota Batam, Kepulauan Riau 29472, Indonesia Operating hours: 9.30 AM to 8 PM Telephone: +62 812-7755-9191 Website: http://www.barelangseafood.com/home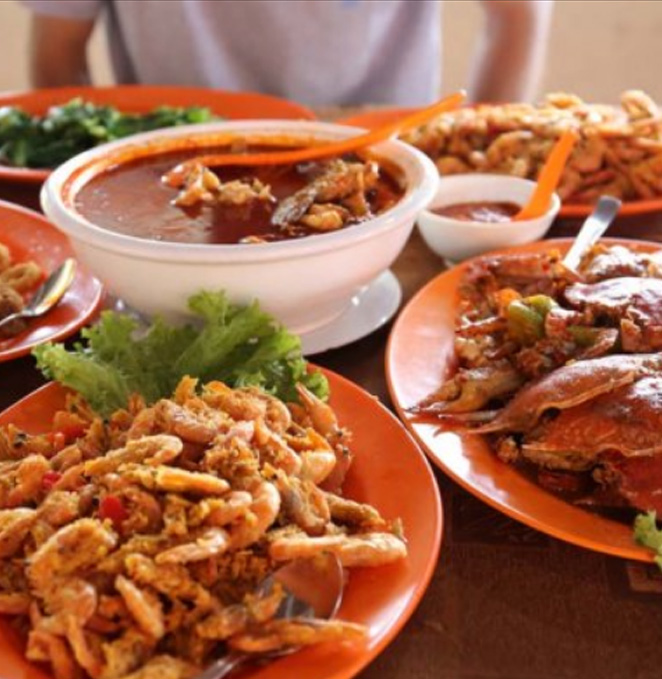 Spa Massage and Salon
A holiday is not complete without pampering yourself at Xoleil Spa Village! They operate like a wellness and spa retreat while offering you a full day worth of activities on the side.
You can try your hands at the cooking school, eat at the farm-to-table café, relax at their wine bar and lounge or go for a relaxing dip in their swimming pool/salt-dipping pool. They even have a gym for the health-conscious.
Xoleil Spa Village Address: Jl. Raja H. Fisabilillah, Tlk. Tering, Kec. Batam Kota, Kota Batam, Kepulauan Riau 29444, Indonesia Operating hours: 10 AM to 10 PM Telephone: +62 811-7780-877 Website: https://xoleil.com/