Contact Free Interactions – Minimizing Human Contact, Maximizing Efficiency
17th September 2020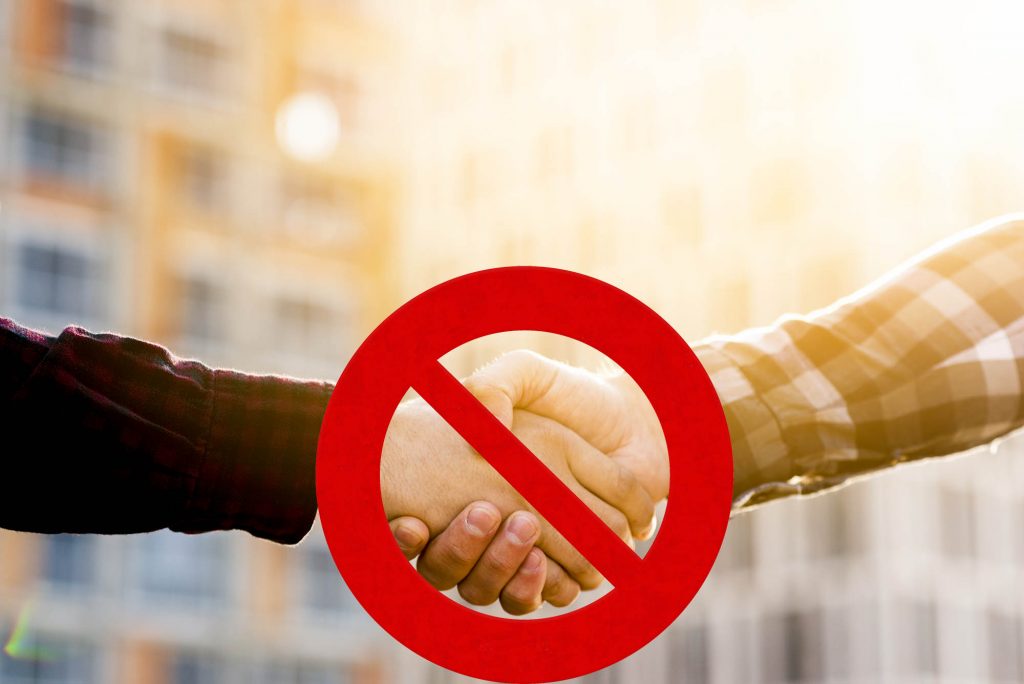 The global pandemic has pushed us towards an unprecedented time. It has forced us to sit indoors to stay safe and has changed the way we work, study, and shop. We are trying to prepare ourselves for a new normal in the post-pandemic world. COVID-19 has brought with it several overnight tech-revolutions.
Technology Advancement Taking on the Future
Contactless technology in the form of digital kiosks, voice-user interfaces (voice-bots), chat-user-interfaces (chat-bots) are slowly booming. As we need to stay connected, chatbots and voice bots are making a huge difference. 
Gartner predicts that by 2020, the average person will have more conversations with chatbots than with their spouse.
Many organizations are tapping on artificial intelligence to personalize the customer experience, improve customer service, and simplify the manual processes into the next generation of solutions via chatbots and voice bots.
Intelligent Chatbots and Voicebots are the Future

While making the conversation interactive for the consumers, NLP (Natural Language Processing) makes the chatbot act as an interactive layer that understands the context of the conversation enabling it to respond naturally like a human to the users.  
Some of the areas where voice chatbots are helping automate customer Interaction are:
Immersive shopping experiences – Contactless ordering and payment options are on an upward trajectory, thanks to the need for social distancing. Voice-based shopping is indeed the next big thing in online retail as our conversational relationship with brands will replace our fragmented shopping experience with online and offline retailers.
Retail shopping experiences are becoming dynamic – more conversational. In times to come, retail and sales will eventually revolve around brand-to-customer conversations with the bots. Real-time customer feedback will help train chatbots to understand the customers better and become more interactive. 
Healthcare –  Healthcare is a field that is continuously evolving, from research to advances in medical technology and drug trials to new policies. Healthcare could be a leading vertical in voice-apps in the future. Voice bots can benefit both physicians and patients. Physicians can use the bot to log patient history, diagnosis, prescriptions, and access records fast when required. 
On the patient end, the voice bots are at present offering healthcare-related support, such as ordering medications, scheduling doctor's appointments, and even guiding patients through minor ailments and physical therapy exercises. 
Watch the following demo that shows how VOICE bots can help patients:
Hospitality – Implementing chatbots in hotels can completely redefine the guest experience, rendering personalized and tailored services, thereby connecting with each customer on a personal level. Making online bookings and cancellations, room service, and check-in and check-out processes are some areas that bots can make a difference. Using chatbots, hotels can gain valuable information about the guests – their preferences, likes, and dislikes, which will help create better guest profiling. Based on that, it will be easier to provide the customers with offers that are tailored to their needs.
Hospitality Demo:
Takeaways
Today, artificial intelligence is fast replacing human staff and virtual assistants with machine-learning chatbots. The whole new digital ecosystem is changing – the way we interact and communicate with each other and with machines.
A chatbot can be accessed via an intelligent personal assistant (Amazon Alexa, Google Assistant, etc.), a messaging app (such as Facebook Messenger), or directly on a website where a bot can process these questions and return answers with the touch of a button or a simple voice command.
The change in the behavior of consumers is something that will remain. The future promises something better, something life-changing. Gradually, people and businesses will move towards a contactless ecosystem. Processes will be automated, and mobile devices will govern business-to-customer interactions.
Reach us at [email protected] for further queries.